Beit Professor of Commonwealth History
Fellow of Balliol College and Director of the Global History Centre Oxford University
An acknowledged specialist on the history of New Zealand in a global context his books include a two-volume history of New Zealand, Making Peoples (1996) and Paradise Reforged (2001), as well as The New Zealand Wars (1986), which became a television documentary series.
More recently his work at Oxford has turned to the comparative history of settler societies and their relations with indigenous peoples, an interest which produced Replenishing the Earth: The Settler Revolution and the Rise of the Anglo-world.
His current research interests are becoming increasingly diverse. They continue to include settler societies, imperialism and racial ideas, but now extend to global history and the origins of European expansionism in the late medieval and early modern eras.
James gave the George Macaulay Trevelyan (2014) at Cambridge on The Black Death and the spread of Europe; Plagues, Trades and West Eurasion expansion, 1346 - 1800.
British Journalist and Author
Health Editor for BBC News
Educated at Oxford University. Hugh is the Health Editor for BBC News. A financial and political journalist Hugh started out at Viking Radio, Hull and went on to be one of the leading commentators on the banking crisis and the British economic recession. Hugh has published four books; What Happened? And Other Questions About the Credit Crunch (co-authored with Nick Kochan), Gordon Brown's First Year in Office as Chancellor of the Exchequer (also co-written with Nick Kochan). In the 2001 General Election Pym stood as Liberal Democrat parliamentary candidate in the North Wiltshire constituency. His latest book is Inside the Banking Crisis (published by Bloomsbury 2014).
Hugh has worked with us on Memory Bank: Hull. And launched the inaugural performance of The Vote - both highly valued by health care professionals for dementia and well being purposes.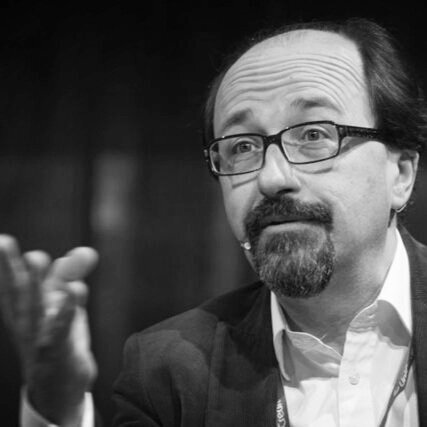 Award winning journalist and editor
The Economist, Times, Prospect, Financial Times, La Stampa, Nikkei Business.
Bill is an award winning journalist, editor-in-chief of The Economist magazine from 1993 to 2006 and the author of 13 books, mainly on Japan, Asia and Italy. "The Sun Also Sets: the limits to Japan's economic power", sold over 300,000 copies. Bill was narrator and co-author with the director Annalisa Piras, of a documentary film about Italy's 20-year decline, Girlfriend in a Coma, in 2013 and then executive producer of a documentary directed and written by Annalisa, "The Great European Disaster Movie", in 2015. He is a founder of the Wake Up Foundation dedicated to debating the future of Europe and has recently published the Fate of the West (2017).
Bill writes for The Times, Prospect and the Financial Times in Britain, La Stampa in Italy, Nikkei Business in Japan and is a member of the advisory board of the Reuters Institute for the Study of Journalism in Oxford. He has honorary degrees from Warwick and City universities in Britain and Northwestern University in America, and is an honorary fellow of Magdalen College, Oxford.
Highly experienced brand specialist, graphic artist and musician
OrchardPark, Interbrand
Derek O'Connor is a world class graphic designer based in New York. Born and raised in Hull, England, Derek has vast experience in several fields; the most valuable to us at The History Troupe is showing how to make it to the very top.
Vice President for Soran University, Kurdistan
Vice President for Soran University, Kurdistan. Nahro is an accomplished violinist and musicologist with a keen interest in the music of the Middle East and fusion with Western traditions.
Author and Artist
Gardens of Marrakesh
A graduate of St Andrews and Bristol Universities, Angelica has a strong background in the arts and has written Gardens of Marrakesh.